Trending ...
Ernest Grant, Ph.D., R.N., is president of the American Nurses Association.
by Ernest J. Grant, PhD, RN, FAAN • June 9, 2020
photo courtesy of the American Nurses Association
The unjust death of George Floyd last month has sparked peaceful protests and heated uprisings across the country. To see a police officer on camera taking the life of someone he was sworn to serve and protect was heartbreaking and senseless. As a black man who has experienced racism and discrimination, it's deeply disturbing to see such a blatant disregard for human life.
While we are still combating the COVID-19 pandemic, the latest public health crisis on everyone's mind is the racism being expressed through police brutality — something that we've struggled with as a nation for decades — from Rodney King to Philando Castile — and the list goes on.
Nurses, the most trusted professionals in the country, are on the front lines of every major public health crisis, and it's proven that trust and positive relationships lead to dramatically improved health outcomes. Nurses, everyone in healthcare — all of us — must take a stand against racism, health disparities and social injustices that divide our nation.
Dr. Ernest J. Grant, ANA President
by Ernest J. Grant, PhD, RN, FAAN • June 1, 2020
photo courtesy of the American Nurses Association
"As a nation, we have witnessed yet again an act of incomprehensible racism and police brutality, leading to the death of an unarmed black man, George Floyd. This follows other recent unjustified killings of black men and women, such as Ahmaud Arbery and Breonna Taylor to name a few.
Protests have erupted in cities across the country and the world in response to a persistent pattern of racism in our society that creates an environment where such killings occur. Justice is slow and actions to ensure real change are lacking.
As a black man and registered nurse, I am appalled by senseless acts of violence, injustice, and systemic racism and discrimination. Even I have not been exempt from negative experiences with racism and discrimination. The Code of Ethics obligates nurses to be allies and to advocate and speak up against racism, discrimination and injustice. This is non-negotiable.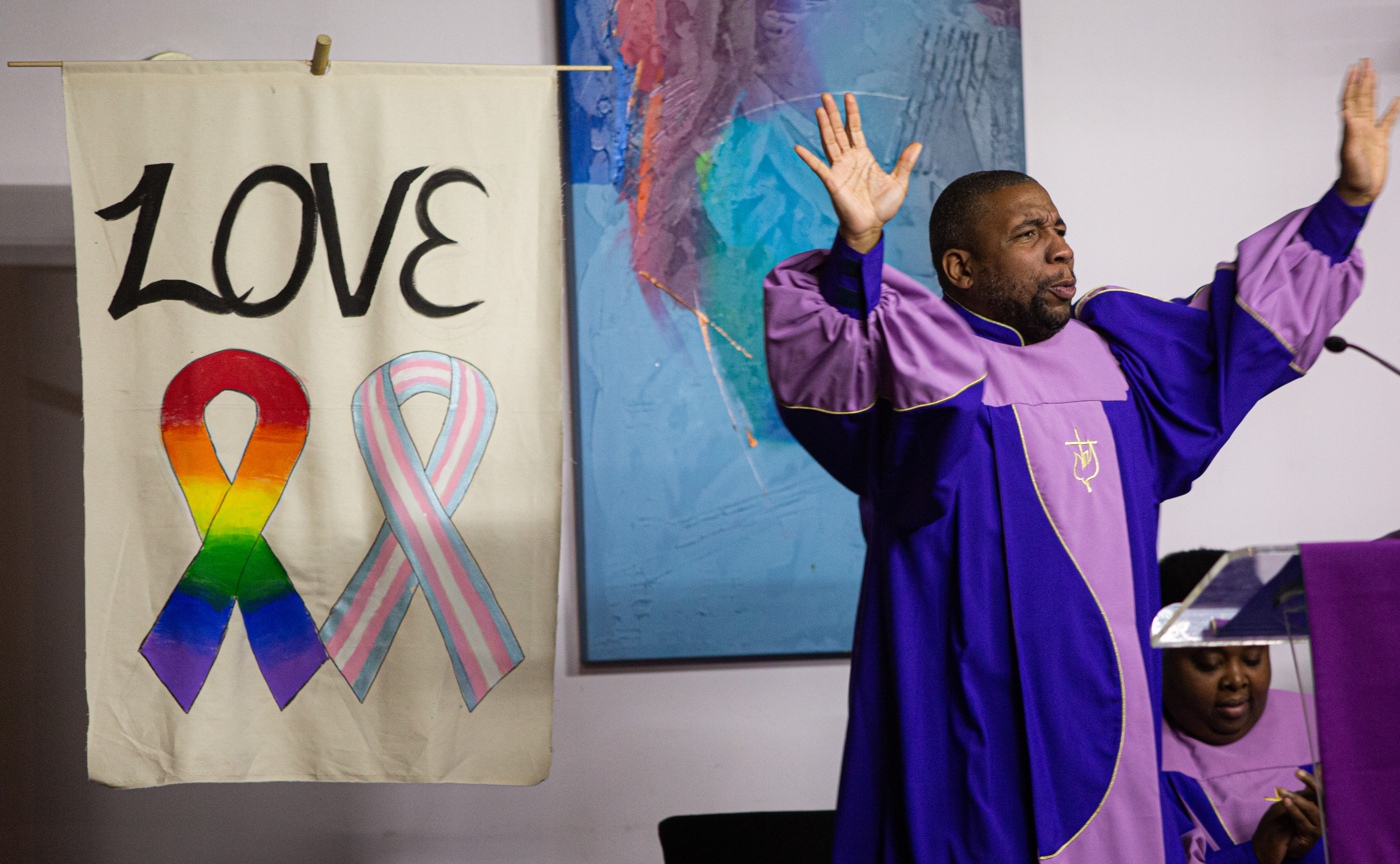 by Hannah McClellan • April 22, 2020
photos and portraits by Will Melfi
on assignment from UNC MediaHub

RALEIGH, North Carolina — Vance Haywood was 24 the first time he went to a drag show performance.
Attending with friends, he was excited but nervous. As a gay man who'd grown up with a conservative Christian background, he was still learning how to be fully himself.
Sitting underneath the dimmed neon lights, he was having fun. And then, Taj Mahal, one of the drag queens performing that night at Legends Nightclub, began singing a traditional hymn.
The song stopped him in his tracks — it was one he'd grown up singing. Only a few years before, he'd left the church because of the non-affirming ideas taught there about LGBTQ people.
One North Carolina shelter is trying to adapt so it can keep serving up to 150 meals a day during the coronavirus pandemic.
By Riley Davis • March 22, 2020
on Assignment for HuffPost
RALEIGH, N.C. ― Bars, restaurants and other businesses across the country are rapidly shutting their doors and limiting hours of operation, and those in North Carolina are no exception. But one community center in Raleigh is determined to keep its doors open as long as possible for some of the people most susceptible to the coronavirus: the state's homeless population.
The Love Wins Community Engagement Center, which is operated as a ministerial nonprofit by St. John's Metropolitan Community Church....