Trending ...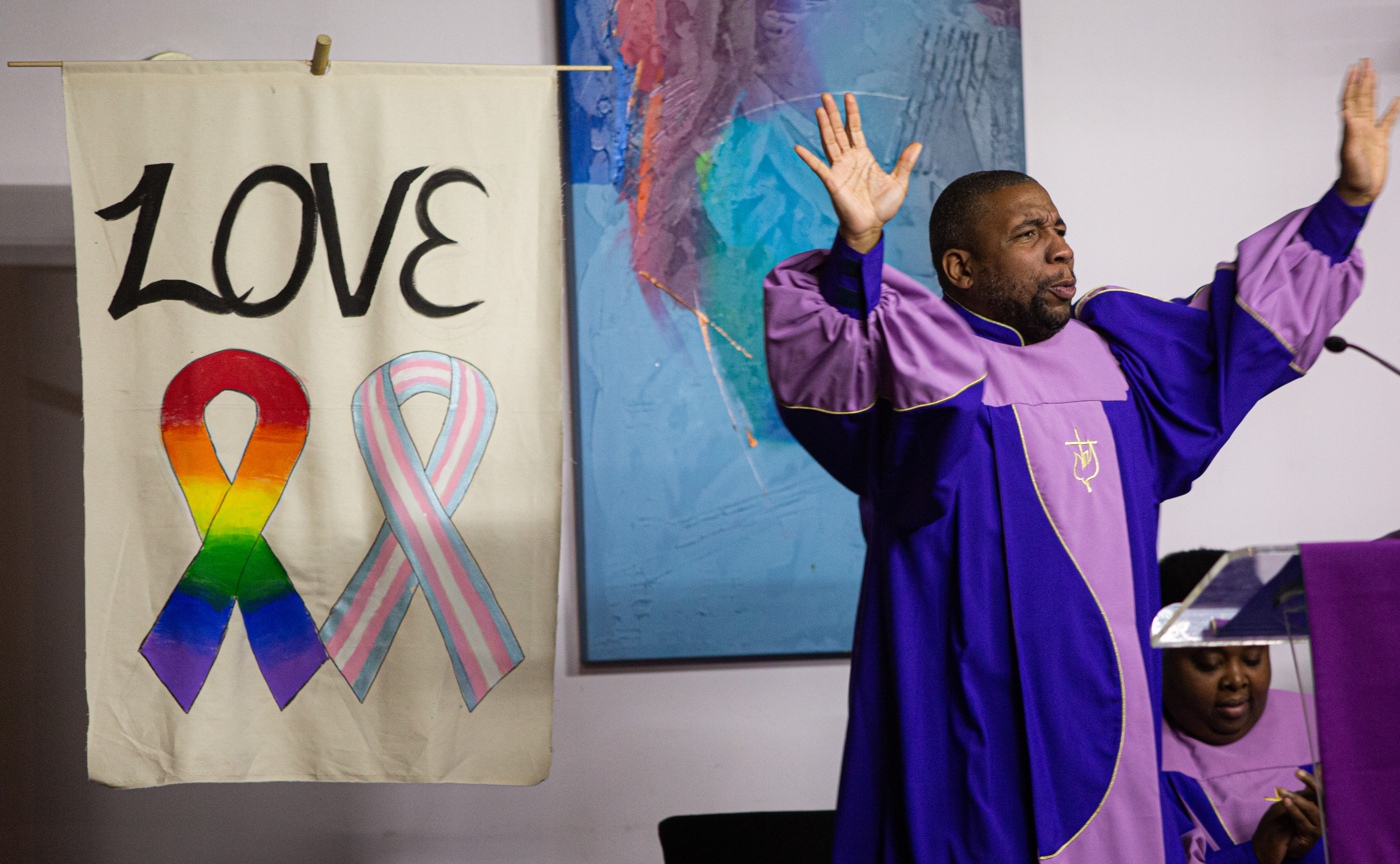 by Hannah McClellan • April 22, 2020
photos and portraits by Will Melfi
on assignment from UNC MediaHub

RALEIGH, North Carolina — Vance Haywood was 24 the first time he went to a drag show performance.
Attending with friends, he was excited but nervous. As a gay man who'd grown up with a conservative Christian background, he was still learning how to be fully himself.
Sitting underneath the dimmed neon lights, he was having fun. And then, Taj Mahal, one of the drag queens performing that night at Legends Nightclub, began singing a traditional hymn.
The song stopped him in his tracks — it was one he'd grown up singing. Only a few years before, he'd left the church because of the non-affirming ideas taught there about LGBTQ people.
One North Carolina shelter is trying to adapt so it can keep serving up to 150 meals a day during the coronavirus pandemic.
By Riley Davis • March 22, 2020
on Assignment for HuffPost
RALEIGH, N.C. ― Bars, restaurants and other businesses across the country are rapidly shutting their doors and limiting hours of operation, and those in North Carolina are no exception. But one community center in Raleigh is determined to keep its doors open as long as possible for some of the people most susceptible to the coronavirus: the state's homeless population.
The Love Wins Community Engagement Center, which is operated as a ministerial nonprofit by St. John's Metropolitan Community Church....
by Rev. Vance Haywood • February 22, 2020
What something as simple as a key can mean!
Most of us get to encounter many people in our daily lives as we go about doing our routine activities. We encounter people everywhere, at work, at the store, walking down the sidewalk, on the city bus, or one of the many other places that we frequent. I have the honor of being able to encounter about 80-100 people every day when I walk through the doors of the place many of us call home.
Yesterday I was reminded just how precious those moments are and how we should cherish them. As I came in yesterday a young woman that I know well was sitting in the foyer and greeted me! Things were rather busy as we prepared for the snow that had been predicted. She was really excited when I asked her if she had somewhere safe to go for the night; her eyes lit up and she said, "I have an apartment". She was so excited to tell me that; while she was reaching in her pocket, she said "let me show you my key." With joy filled eyes and a spirit that beamed with beauty, she showed me her key; something that was so precious to her.
by Rev. Vance Haywood • September 9, 2019
Recently on a flight, I was seated near the area where the Flight Attendants gather. While sitting there overhearing the conversation a veteran flight attendant was having with a flight attendant in training, I heard her exclaim, "It's almost time for my favorite part of the day, 'the orange glow.'"
She continued to explain that she loves early morning flights because while in the air, she gets to see the sun peak out from the clouds casting a beautiful orange glow across the sky. She said that she would sit and look out the windows and marvel at the beauty of it. "It reminds me that this is the start of a new day in all of its beauty." She spoke these words with such passion and emotion. I could see the sunrise and feel its warmth even before it was physically visible because of her energy and passion.